Components
Zigbee module: this example uses the Ebyte E18 module. You may use any board containing CC2530 (for example, E18-MS1PA2, E18-MS1PA2-IPX, E18-2G4Z27SI, or E18-TBH-27 USB Test Board).
PIR sensor: This simple analog HC SR501 PIR sensor uses 3.3V voltage. The "OUT" signal line has 3.3V when the sensor detects movement and 0V when a signal is off.
Power supply: CC2530 and E18 require 3.3V voltage.
Schematic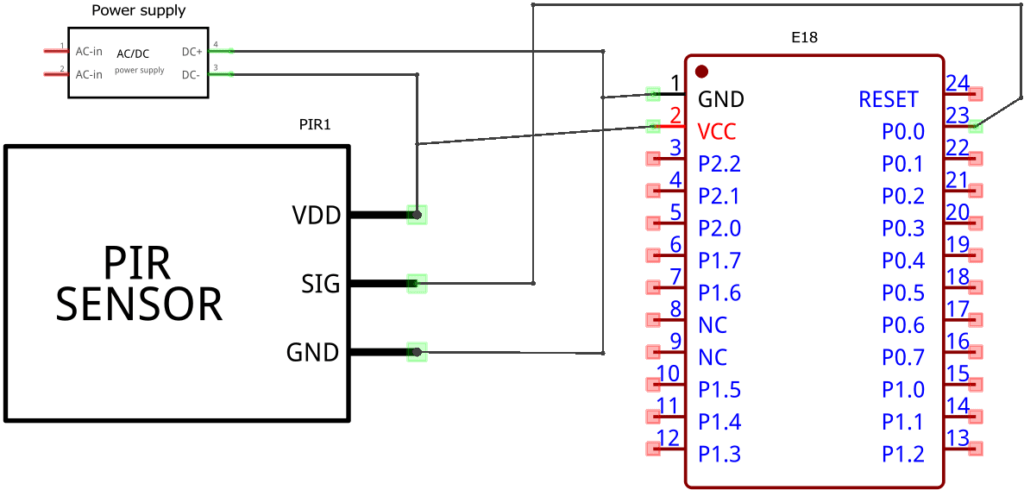 Breadboard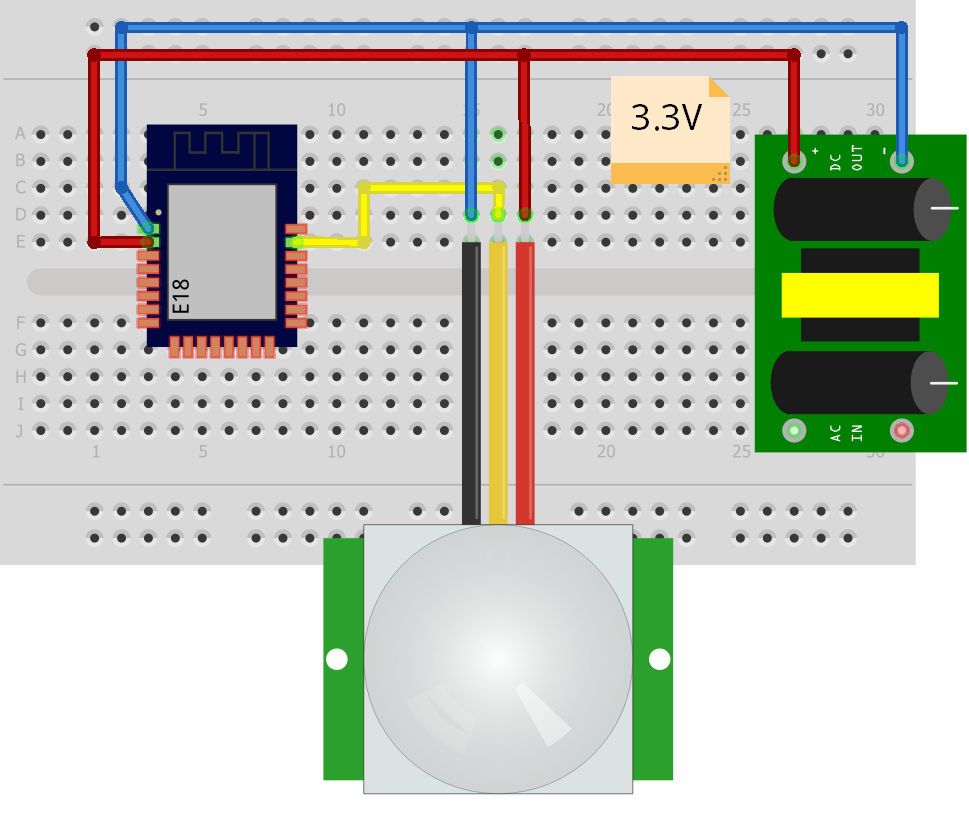 Firmware configuration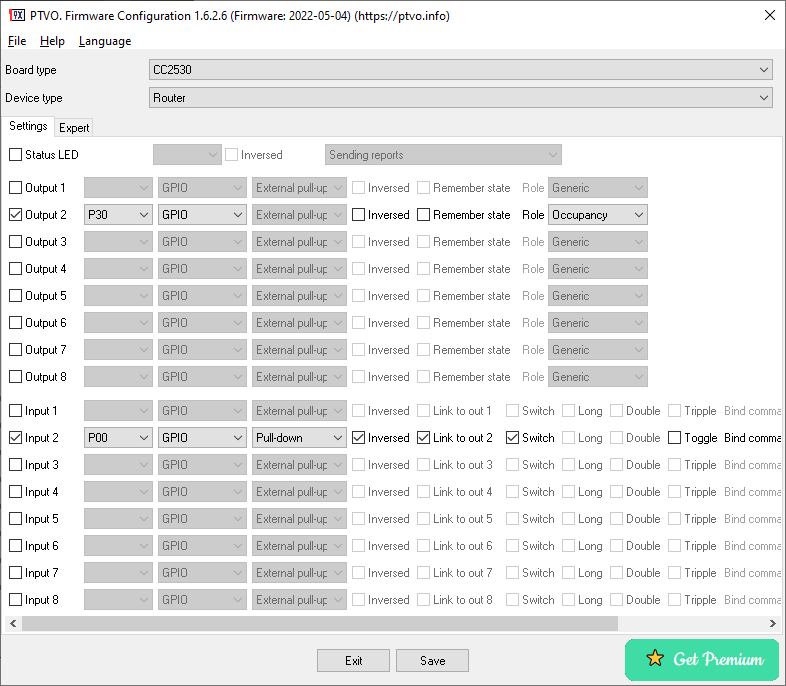 Please note the board type. You should select your variant here:
CC2530 – select it for simple E18.
CC2530+RFX2401 – for E18-MS1PA2, E18-MS1PA2-IPX, E18-2G4Z27SI, or E18-TBH-27.
How it works
The sensor detects movements and raises a signal on the "OUT" line to the high state (3.3V). The firmware interprets this signal level as a pressed button. Because the sensor can hold the high state for a long time, the "switch" mode is selected. The firmware links an input to a virtual output on a virtual (non-existent) pin (CC2530 virtual pins: P30 – P37). It allows you to get the ON (move) and OFF (no movements) states in a home automation system.
You can use any unused pins in this application.